Indian Summer Release with Liza Pruitt
Courtney Khail is excited to announce that her newest series, "Indian Summer" will launch September 13th with Richmond, Virginia based art consultant Liza Pruitt. The 16 piece collection will feature both color and black and white paintings, with a percentage of each sale going towards hurricane relief efforts for the Bahamas.
Courtney is also joining Liza's portfolio of artists and will be offering especially curated pieces and collections for Liza's world-wide audience.
Modern Pastels : A Spring Celebration
May 17- November 2019
Come view a collection of Courtney Khail's full floral and black and white paintings curated by the team at Balance Design. Also on view is a special commissioned mural featuring Courtney's stunning floral line work.
Opening night May 17, 7-9p at the design studio of Balance Design in Candler Park.
*Select works by artist Jeni Stallings Scialabba will also be on view


Druid Hills Tour of Homes
Druid HIlls Tour of Homes
April 12-14, 2019

This weekend is the Druid Hills Home Tour in Atlanta, Georgia.

In addition to five other sights, your ticket includes access to 1297 Briardale Lane. Nicknamed the "Black Sheep House" as it is a rare contemporary home amongst the historic homes of the neighborhood, this house boasts a beautiful art collection which includes Courtney Khail's painting, "Melvene."

Want to meet the artist? Courtney will be at the home Sunday between the hours of 10am and 2pm.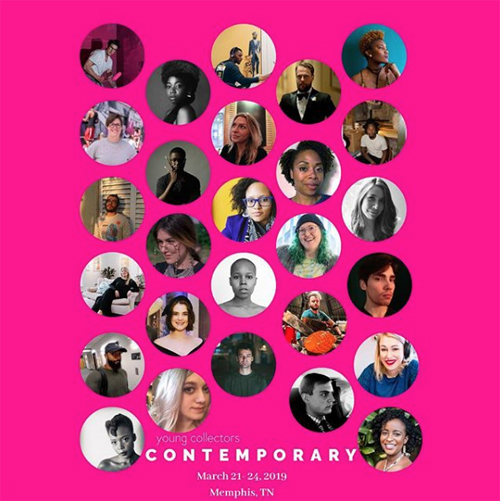 Young Collectors Contemporary
March 21-24, 2019 | Memphis, TN
Young Collectors Contemporary (YCC) is a program originally developed to stimulate the arts economy to support early stage visual artists. Part exhibition, part immersive professional development seminar, and part contemporary arts conference the event aims to grow the art collecting economy and continuously develop artists, arts professionals, and the arts community. The annual conference, first held in 2016, brings emerging artists and their works, arts professionals, art collectors, and art lovers together in a collective conversation.
Learn more, meet the 27 artists, and buy tickets here: www.youngcollectorscontemporary.com
The New South III June 22 - July 27, 2018
Kai Lin Art's third annual juried exhibition of works on paper, The New South III. The show explores the contemporary South through the perspectives of 60 artists living and working throughout the Southeast. From over 1,000 submitted artworks, 75 pieces were selected for the exhibition, including Courtney Khail's painting Dreams In Color: Indigo.
Overseeing the selection process this year are our jurors Justin Rabideau, Director of The Bernard A. Zuckerman Museum at Kennesaw State University and Larry Jens Anderson, Professor of Art at The Atlanta College of Art & SCAD-Atlanta.
April 26-28, 2018
Wesleyan School Artist Market
Courtney Khail is honored to be a featured artist at the 20th annual Wesleyan Artist Market. Come view the featured artist gallery, where Courtney's contemporary watercolors will be on display and for sale, as well as peruse the beautiful pieces at the art market itself.
For more information, please click here to visit the Wesleyan Artist Market website.
March 24, 2018
Courtney Khail's painting, Claire de Lune, will be included in this year's Georgia Association for Women Lawyers 25th Annual Art Auction.
The 9th Annual Bully Ball
In honor of the University of Georgia's Rose Bowl victory this past season, Courtney painted large, abstracted red roses across a life-size bulldog statue for the Ball's Silent Auction. All proceeds from the piece will benefit the Georgia English Bulldog Rescue. For more information on the ball and the rescue, please click here.
Jan 29- Feb 3, 2018
Trinity School of Atlanta
Courtney Khail's contemporary watercolors will be on display and for sale at this year's Spotlight on Art.
Since 1982, Spotlight on Art has introduced art lovers to new works by some of the Southeast's greatest established and emerging artists. For more information on the market (including hours and directions) please visit http://spotlightonart.com/
Cultivated : Paintings by Courtney Khail
June 1- October 31, 2017
Solo Show at the Atlanta Botanical Garden (June- Oct 2017)
Opening this summer, Courtney's vibrant paintings will be available to view and purchase at the newest gallery space of the renowned Atlanta Botanical Garden.